Amazon Launchpad: How can it help new sellers?
Amazon Launchpad is a program that helps startups and entrepreneurs launch innovative products on Amazon. The programme provides new businesses access to Amazon's customers, marketing tools, and logistics network. Launchpad is available in several countries around the world, including the UK, and has helped thousands of startups successfully launch their products on Amazon.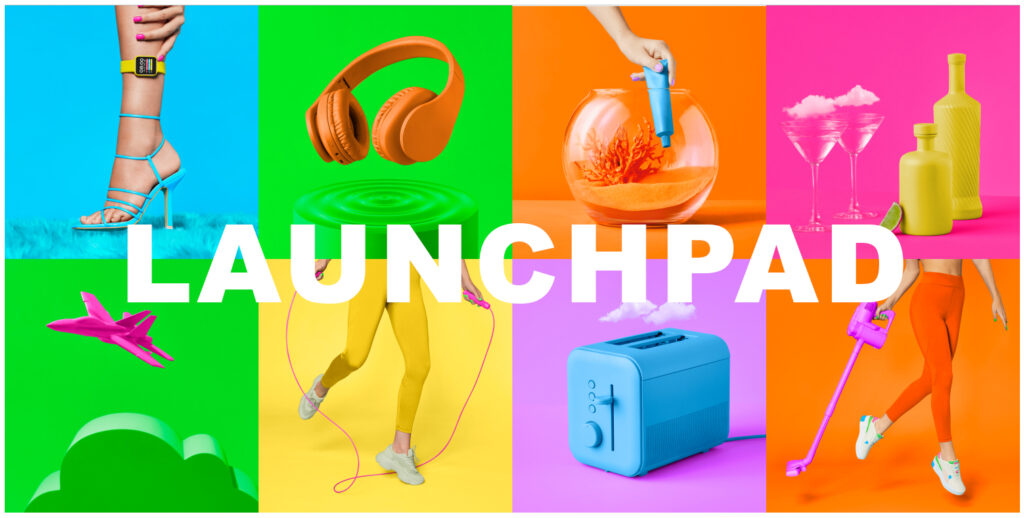 What are the benefits?
One of the most valuable benefits you can get from Launchpad is exclusive support from a dedicated team of onboarding, marketing and operational managers, which is not available to other non-Launchpad sellers. They provide assistance with onboarding, help you to create listings, improve detail pages and optimise your account. This additional support can provide immense value for startups and entrepreneurs looking to get started on the Amazon marketplace.
Get Discovered by Millions
It can be challenging for a new brand to gain exposure on Amazon, but Amazon Launchpad can help you! This service helps you to display and advertise your innovative products to millions of Amazon customers in dedicated storefronts across various Amazon Marketplaces. Additionally, you'll have the opportunity to participate in Amazon's significant promotional events, access limited-time free deals, and secure placements on Amazon's homepage. Moreover, you can take advantage of invitation-only PR and marketing initiatives designed to assist startups in becoming top sellers.
Get Access to Premium Tools
Take advantage of the premium tools to establish a strong connection between your brand and your customers. You will get access to services like A+ Premium and Product Detail Page Quality Reports, to effectively engage customers with your innovative content. These powerful tools may help you drive more traffic to your page and increase conversion rates.
You will get assistance in developing a robust advertising strategy through free limited deals, coupon fee discounts, and optimised sponsored product campaigns (subject to eligibility). In addition, the free translation services by Amazon make it easier to sell your products across Europe and the UK. And to help you scale your business on the cloud, you may be eligible for AWS credits.
Amazon Launchpad provides a great opportunity to expand your business internationally, with its presence in nine different countries. By using this service, you can receive valuable launch support and benefits specific to each region, which can help you successfully introduce your brand and products to new customers around the world.
What are the eligibility criteria?
To be eligible to apply for Launchpad, you need to be a brand owner.
Your product should be unique to you, this could be the design of the product, the technology used, or a specific method of manufacturing.
All ASINs must have a minimum rating of 3.0 stars and a minimum of 10 product reviews.
You will be required to register your eligible products on Amazon Brand Registry.
Your orders must be fulfilled using Fulfilment by Amazon or Seller Fulfilled Prime throughout your participation in Amazon Launchpad.
How much does it cost?
There are no upfront costs to join Amazon Launchpad however, a 5% fee will be charged on the final selling price in addition to other applicable Selling On Amazon fees.
The Amazon Launchpad program requires a minimum contract period of 12 months. If, during this time, your gross sales surpass $1 million, you may become eligible for a reduced additional fee of 3%, instead of the standard 5%.
Once the initial 12-month period has passed, you can cancel your subscription to the program by providing 30 days' notice. However, Amazon reserves the right to terminate your participation in the program for any reason, even before the completion of the 12-month period.
Does Amazon Launchpad Sound Interesting to You?
Contact us today to learn more about Amazon Launchpad and the range of Amazon services we provide.
Need support managing your Amazon accounts from leading experts?
We work with leading FMCG brands to manage every aspect of Amazon. This includes optimising listings, designing A+ content, implementing advertising strategies and more.
If you are looking to work with one of the largest global Amazon brand partners, contact our team using the form below.